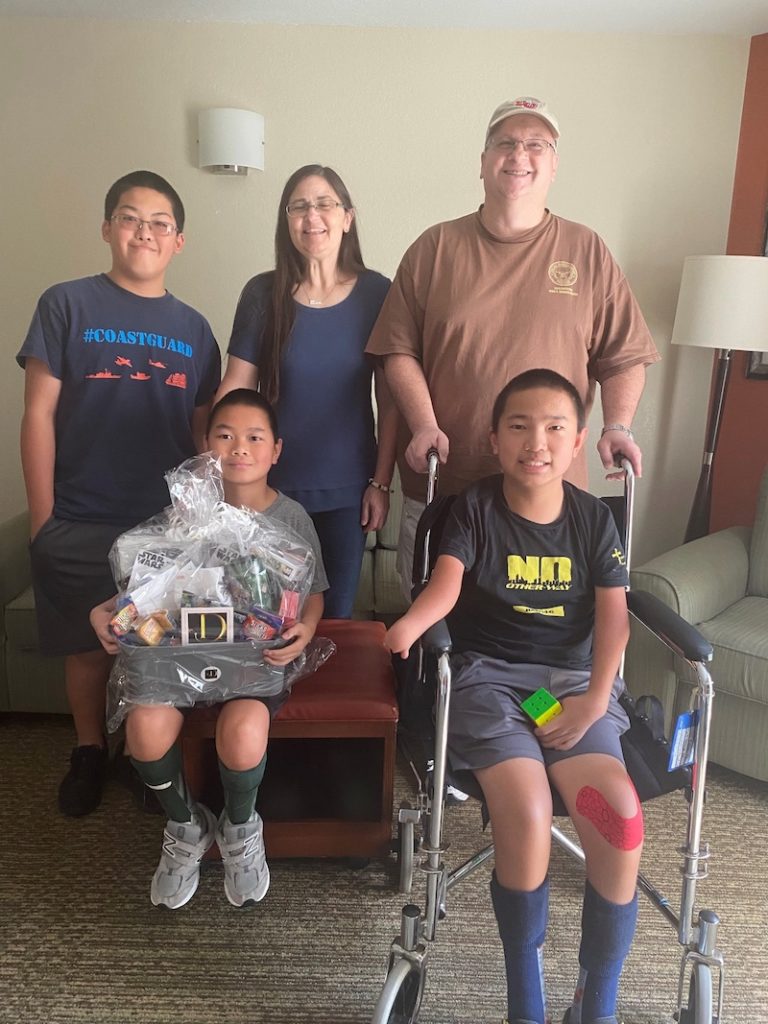 The D Dream Foundation would like to introduce to you the Hurst Family and their adopted boys from a Chinese Orphanage.
According to statistics there are over 460 thousand children in China's orphanages not all parentless but abandoned, the majority suffering from severe birth defects and health issues lacking the medical resources needed.
These boys have been faced with many medical challenges and two boys are confined to a wheelchair but considering all of this they are adjusting well, learning English, playing with siblings, experiencing new things such as petting a rabbit, touching plants, and seeing a rainbow for the first time (even asking if they could slide down the rainbow). Those small things we take for granted are so large and precious in their sight.
Disney will be a Magical experience for them!