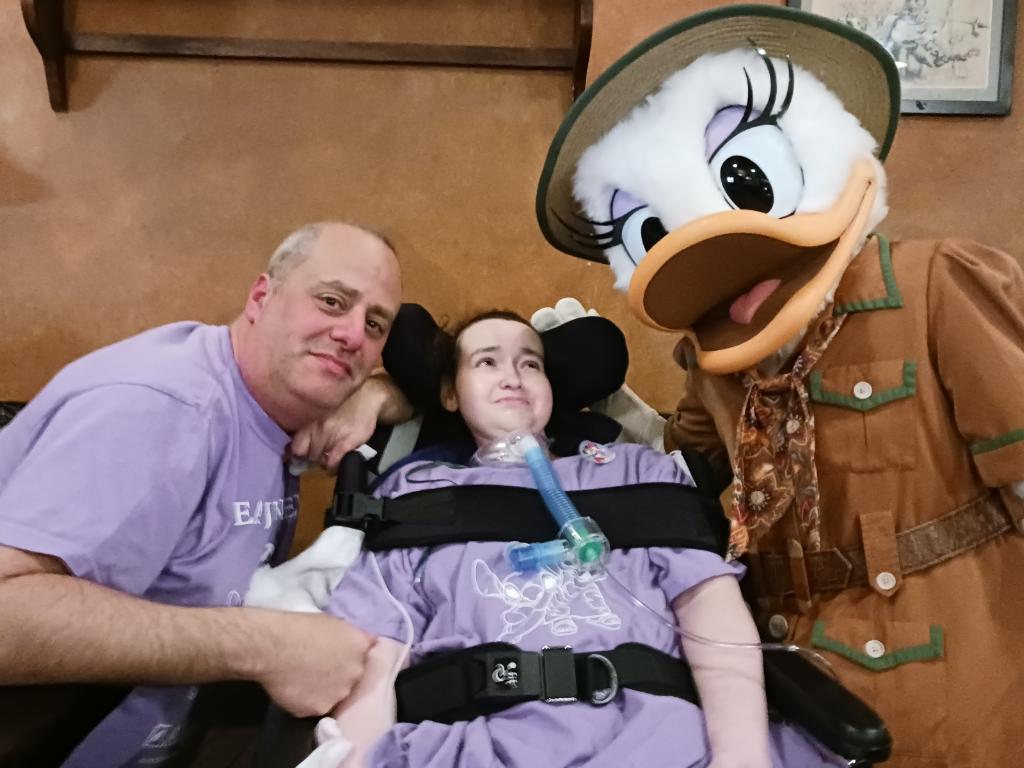 This nomination is for a young lady 26 years old, Jennifer. Four years ago Jennifer was coming out of a local grocery store with a friend to go up to a park. Little did she know that day would change her life drastically. She and her friend crossed the street; however, an SUV coming at full speed hit both Jennifer and her friend before stopping up the road.
Jennifer was also a hero as in the split seconds as she saw the speeding truck, she put out her hands and fully pushed her friend to the side. He did have injuries; however, Jennifer took the truck full on herself. She was revived 3x at the scene, airlifted to the nearby trauma center, and endured months of hospitalizations and rehab.
I as her caseworker for the New York State Traumatic Brain Injury waiver program, worked very hard with her mom and medical professionals to have her in her own home. We did a nursing home discharge on July 6th, 2020. Since then, she has overcome various medical needs, surgeries, and rehabs in her house. She utilizes a fully specialized wheelchair and is a quadriplegic due to her injuries. Jennifer understands everything we say and communicates through eye blinking each letter at a time.
Jennifer loves movies, especially all Disney films. She has bookshelves of DVDs and has every shelf memorized with the correct movies on each shelf. This is something she has control of and we will not take that away from her. Jennifer is a very loving and caring individual and even through her eyes, she will tell us many things of each person on her care team. Just because she has no voice verbally, she has a voice with her eyes and her heart.
We would love to send the family to Disney and give her the special trip that she deserves for all she has been through and as a local hero saving her friend in split seconds. I am proud to be her case manager and see all her progress in self-advocacy as time grows.
Jennifer's dream of visiting Disney became a reality thanks to all those who donated to The D Dream Foundation.